.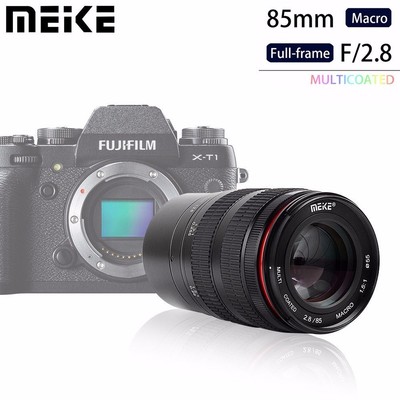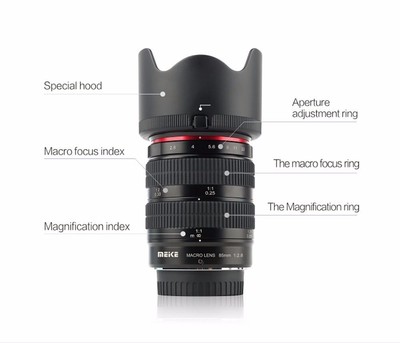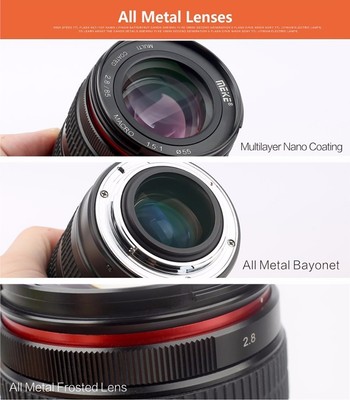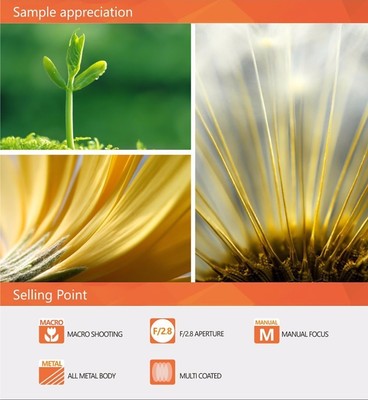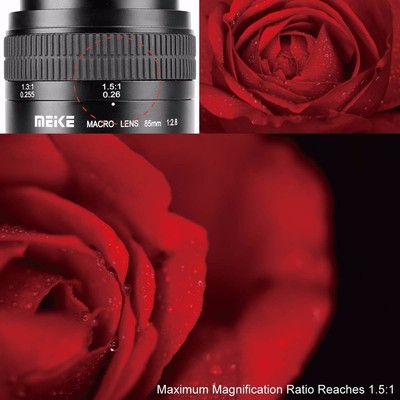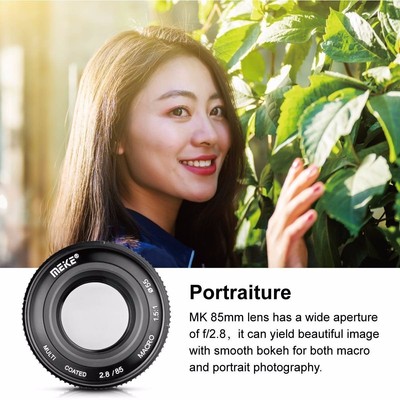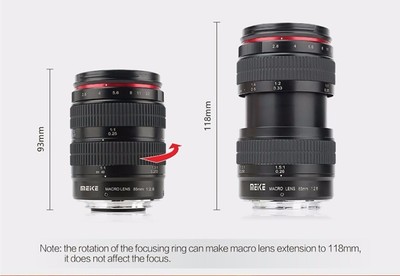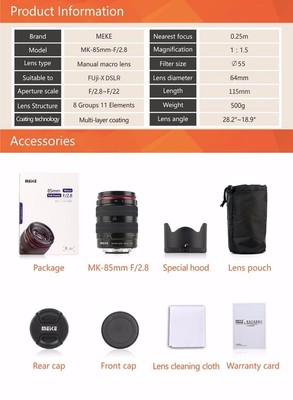 Product Description
Meike 85mm F/2.8 Manual Focus Aspherical Medium Telephoto Full Frame Prime Macro Lens with Portrait Capability for Fujifilm Fuji X-Mount
This is A Manual Focus Lens, Please Set Your Camera to "M", "P" or "Av" Mode while Using It.
A Macro Lens with Portrait Capabilities for Full Frame and APS-C Bodies. The Maximum Magnification Ratio Reaches 1.5:1.
– Macro focus ring and the magnification ring ar convenient for you to magnify and find focus.
– You can quickly set (0-1) X magnification by macro focus ring when your subject is in the focus range of 0.25m to infinity.
– When you set the macro focus ring at 1X magnification, you can get more precise focus control by finely focus through magnification ring.
For products ranging from watches, wedding rings, close ups of small objects, portraits and miniature effects and they're as effective for creative video shootings as they are for still images.
Specifications:
Compatible Camera Mount: Fuji Mount
Focus Type: Manual Only
Item Dimensions: 64*64*115mm
Item Weight: 1.1lb
Lens Type: Prime Lens
Maximum Aperture: F2.8
Maximum Focal Length: 85MM
Minimum Aperture: F22
Minimum Focal Length: 25MM
Photo Filter Thread Size: 55mm
Number of Diaphragm Blades: 12
Number of Elements: 11
Number of Groups: 8
Zoom Type: Fixed
Full Frame Available: yes
Package Including:
1 x MK-85 F/2.8 Lens
1 x Special Hood
1 x Front lens cap
1 x Rear lens cap
1 x Lens Pouch
1 x Lens Cleaning Cloth
1 x Warranty Card